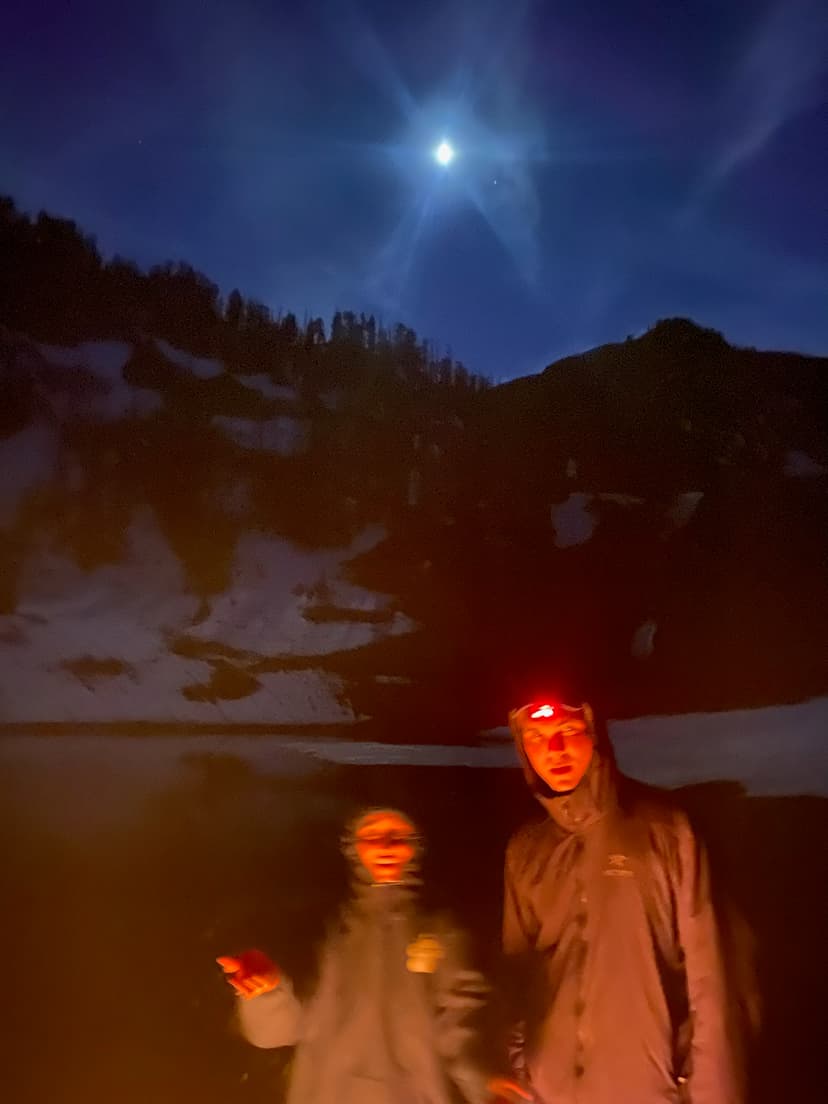 Summer 23'
---
Life should be lived with lots of color. Especially summer. Not the color you see. But the color you feel. Did you feel the power of ocean blue? Did you feel the calm of forest green? Did you feel the warmth of brown sand?
Did you feel the color of life?
- Jett September 2023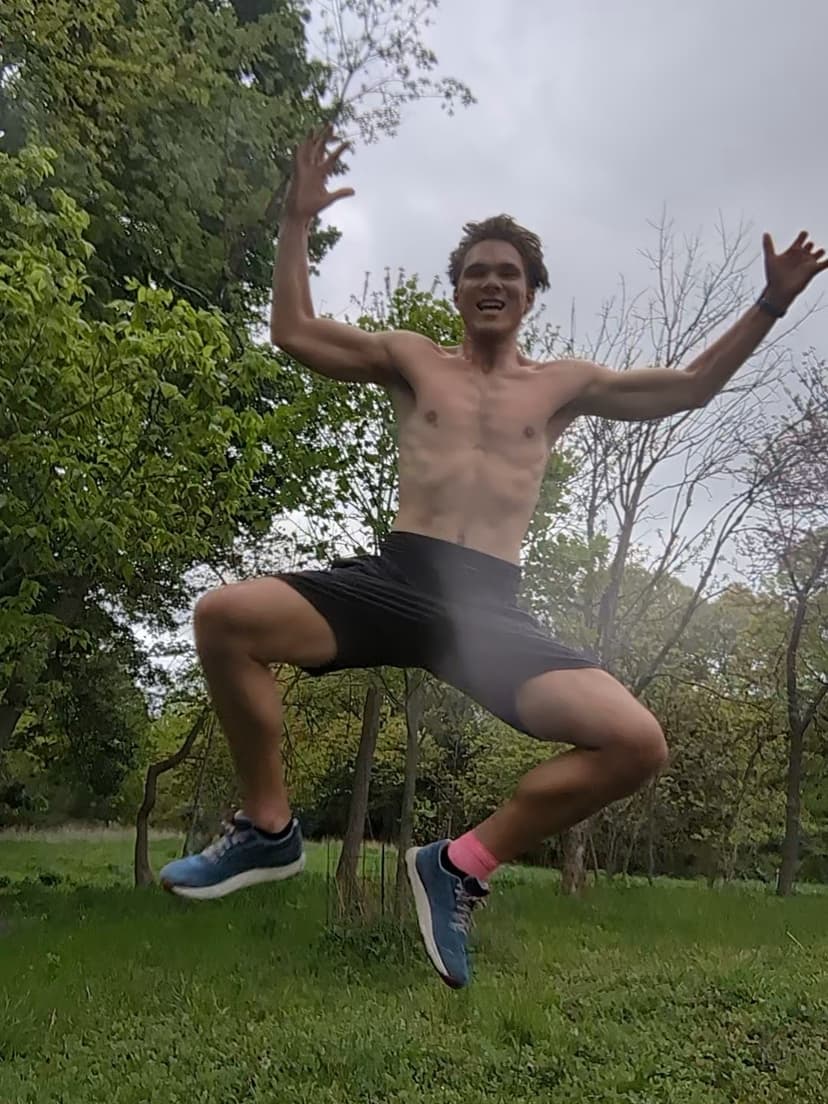 Last Run in Pgh
---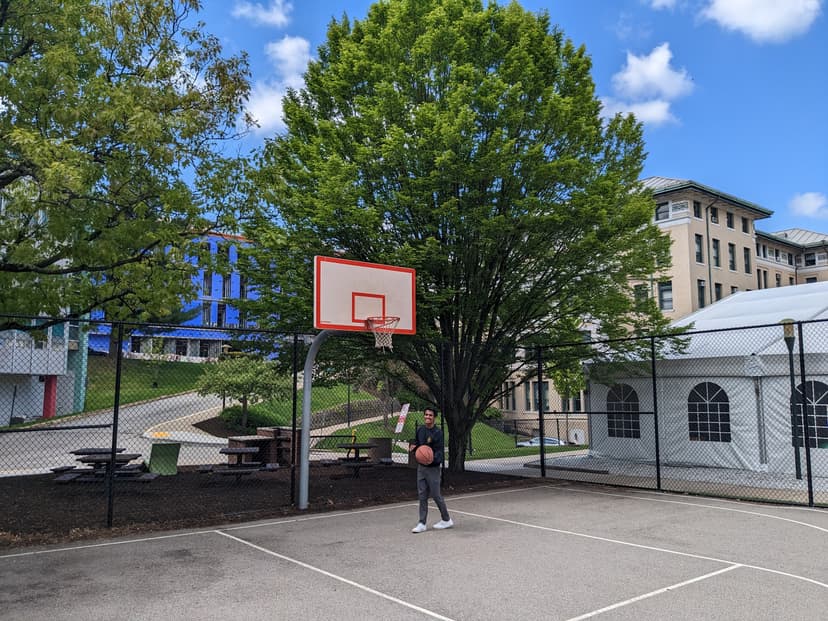 Bball with Rohan
I finish my final exam around noon. Rohan is taking me to the airport, but first, we play one last game of basketball.
---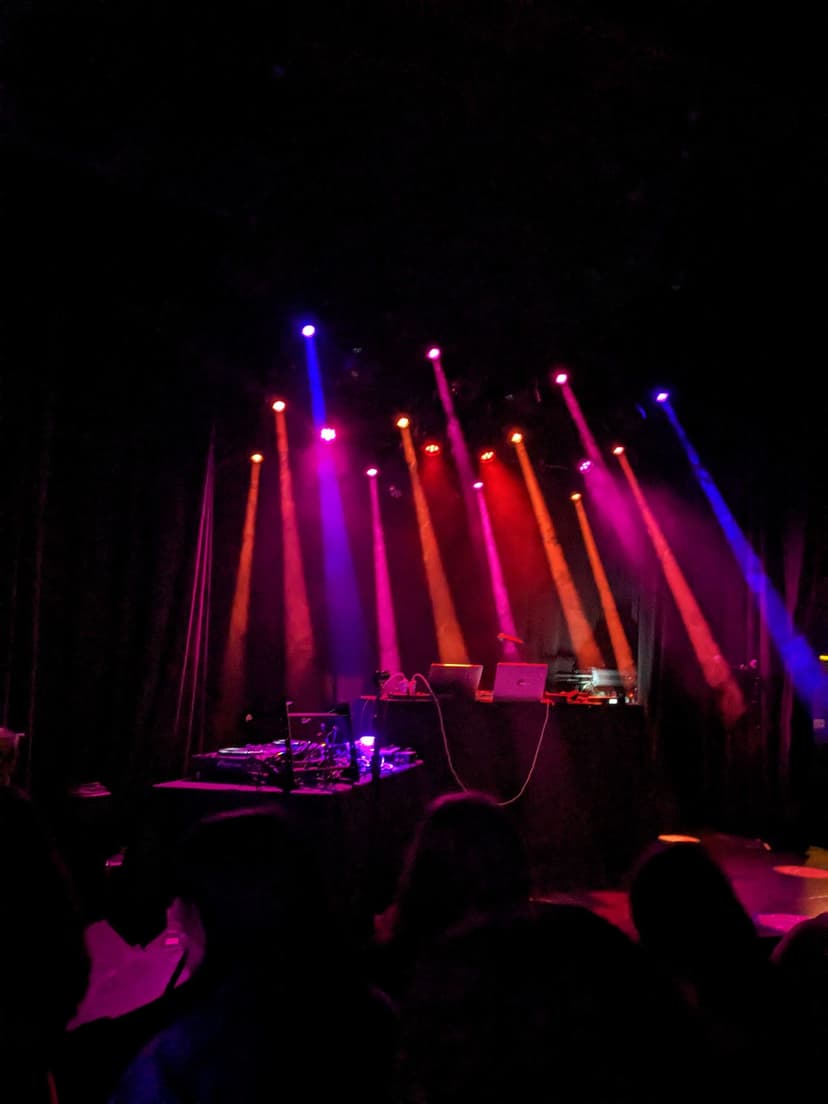 Jordan Ward Concert
Keala and I go to a concert in downtown Los Angeles. This is our first big excursion together, since breaking up in March. Music heals.
---
Every year, I go on an adventure for my birthday. This year, I decide to do my first half Ironman.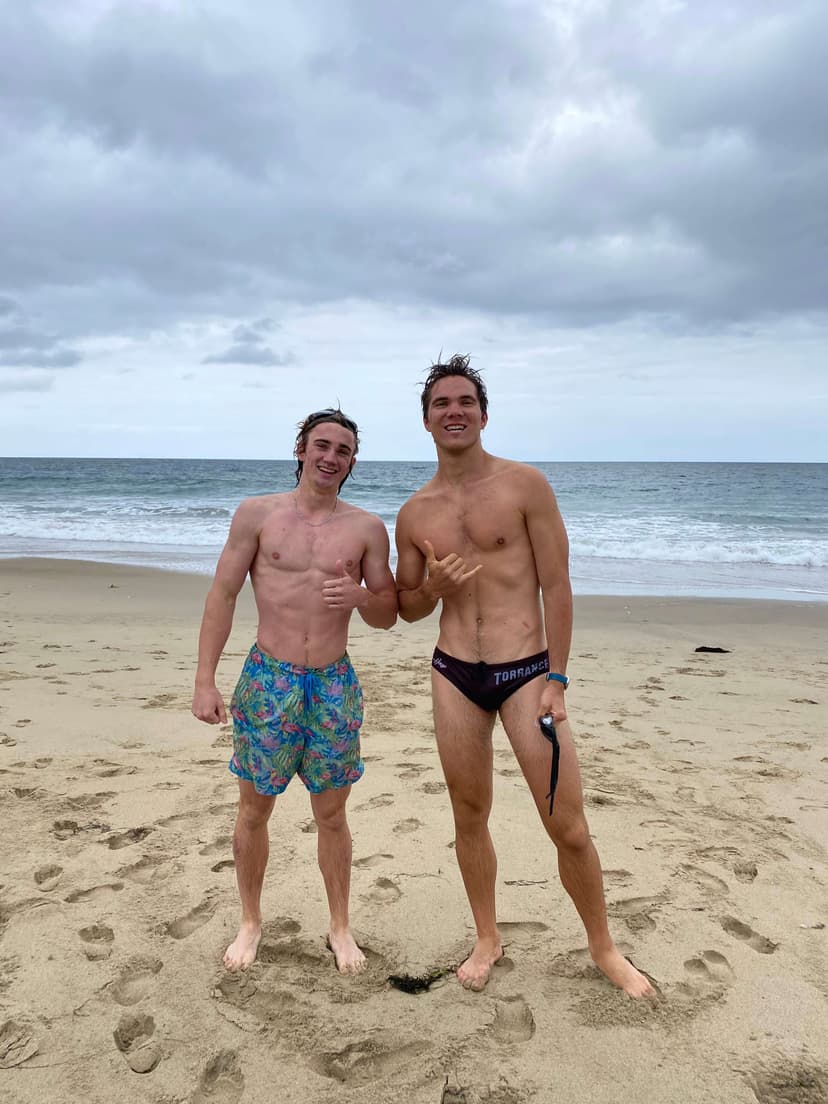 Birthday Buoy
I turn twenty one! Alex and I begin the day, with a frigid swim to my favorite buoy in the whole wide world.
---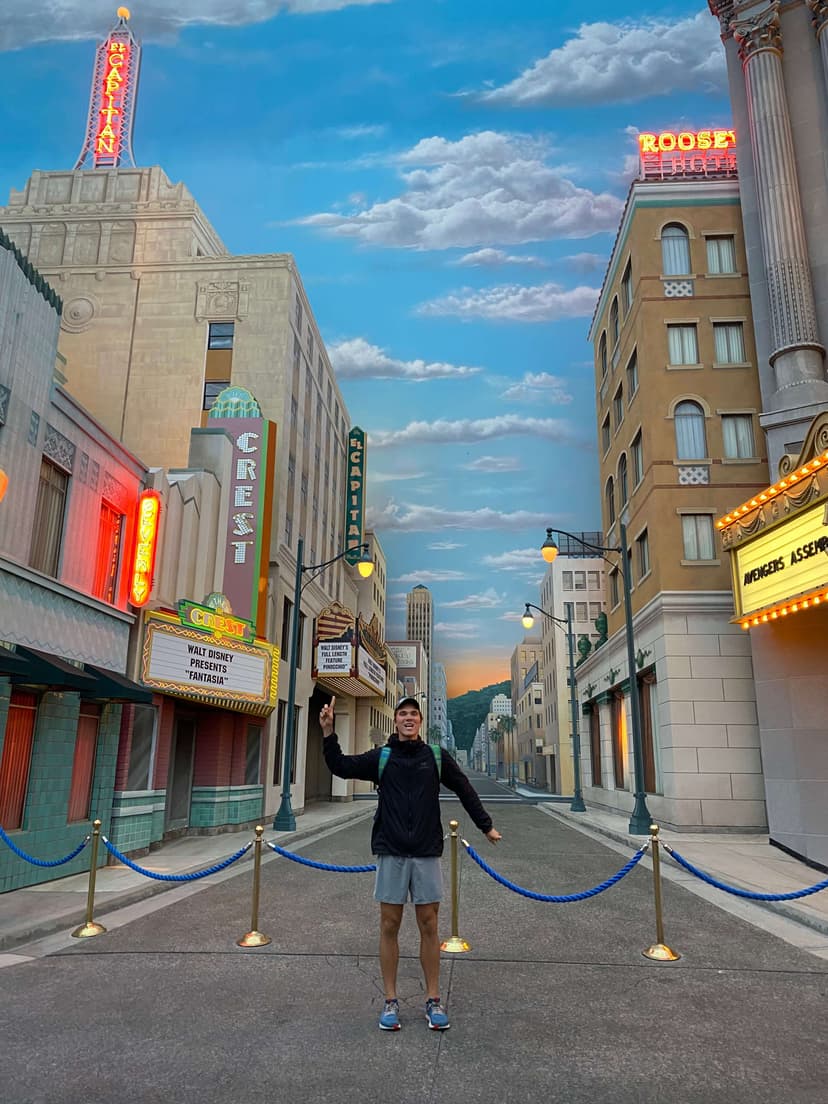 Disneyland With Keala
---
Keala moves to Utah and begins her cowgirl adventure. We drive all day from the California coast to the Provo mountains. For Keala, it's a one-way journey to her new life as a horse trail guide.
We roller skate (my first time!) and stumble across a pride parade in Salt Lake City. Utah is green, and early summer moons hang low over the mountains. It feels like summer.
---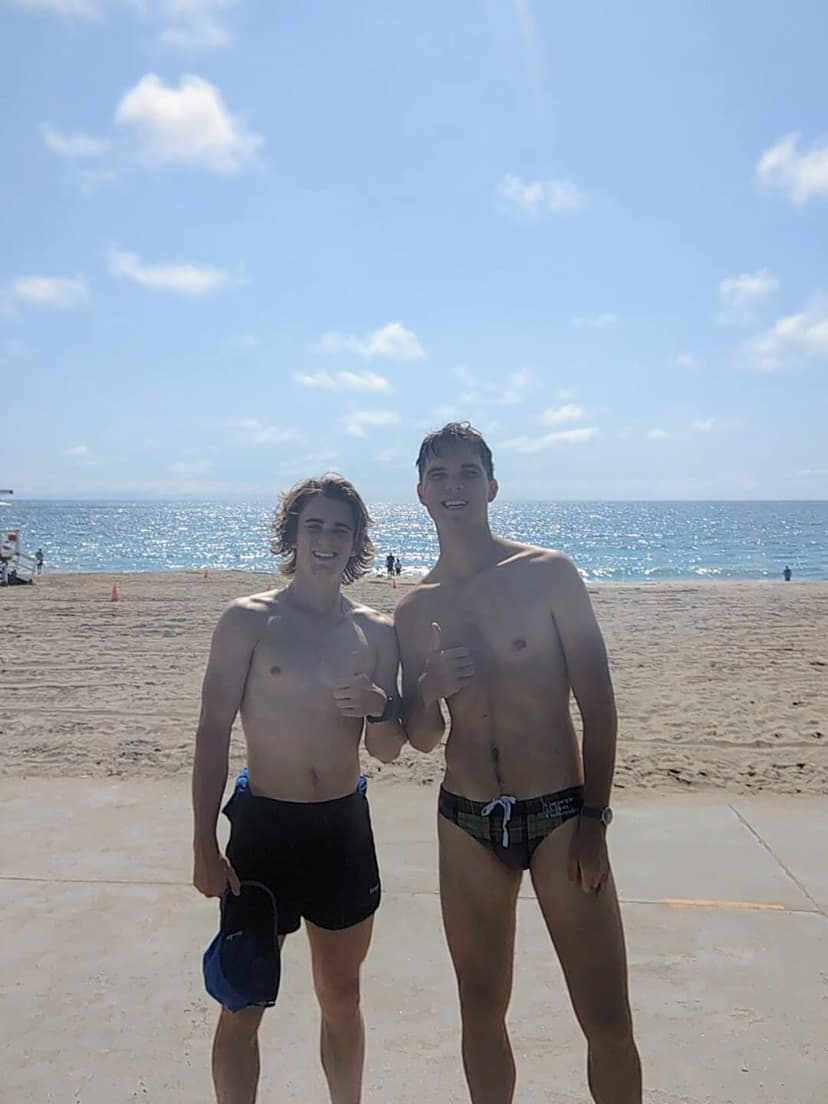 Strand With Alex
I run with Alex for the first time. We chug down the sunny strand before I jump into the ocean.
---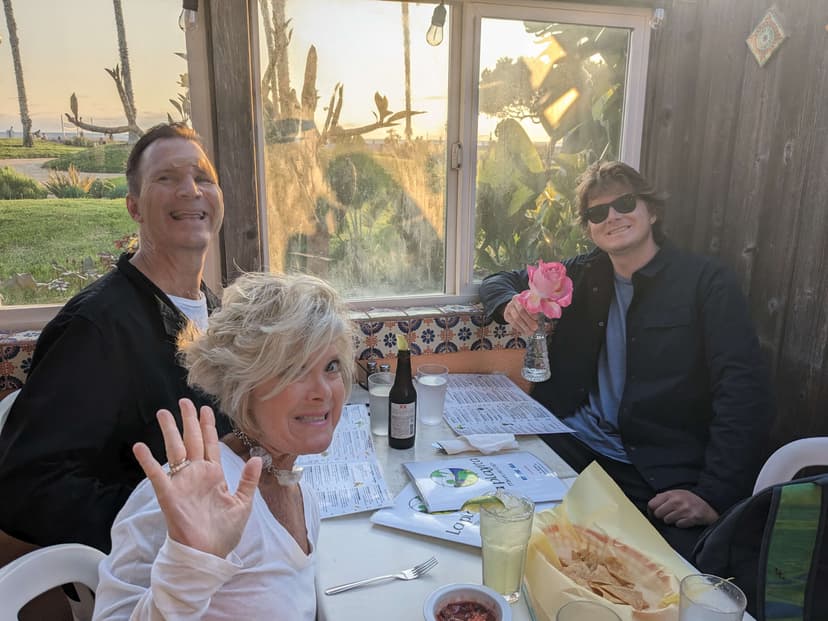 Grant returns from France
---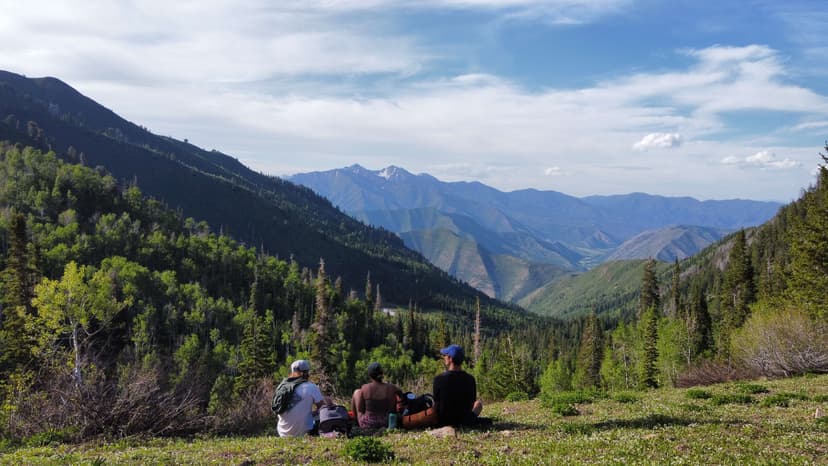 Wow
Alex, Keala, and I climb Spanish Fork Peak. We hike through the river and snow before camping aside an alpine lake. We freeze without sleeping bags but light a pre-dawn fire for warmth.
An avalanche had cleared the trail, so the going was rough, but we made it, and I'm glad we did. The summit plateau is one of the most beautiful areas I have been to.
I wear sandals all the way up.
---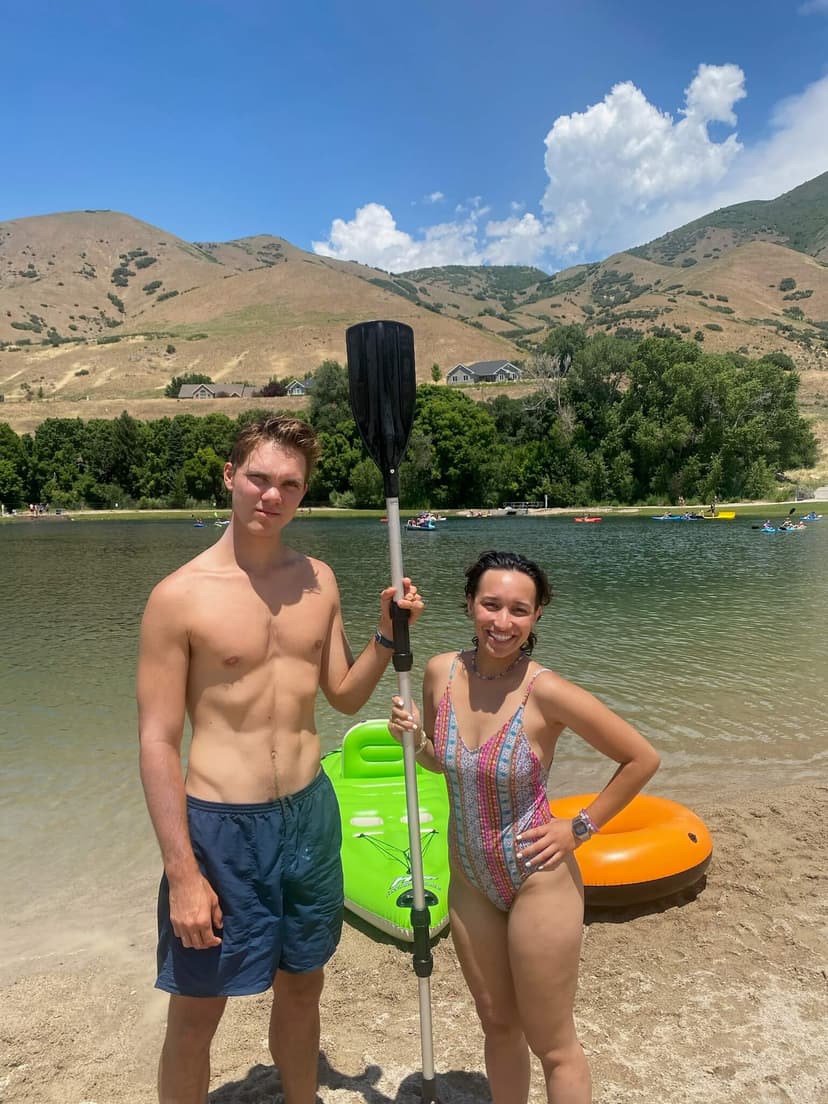 The Res'
---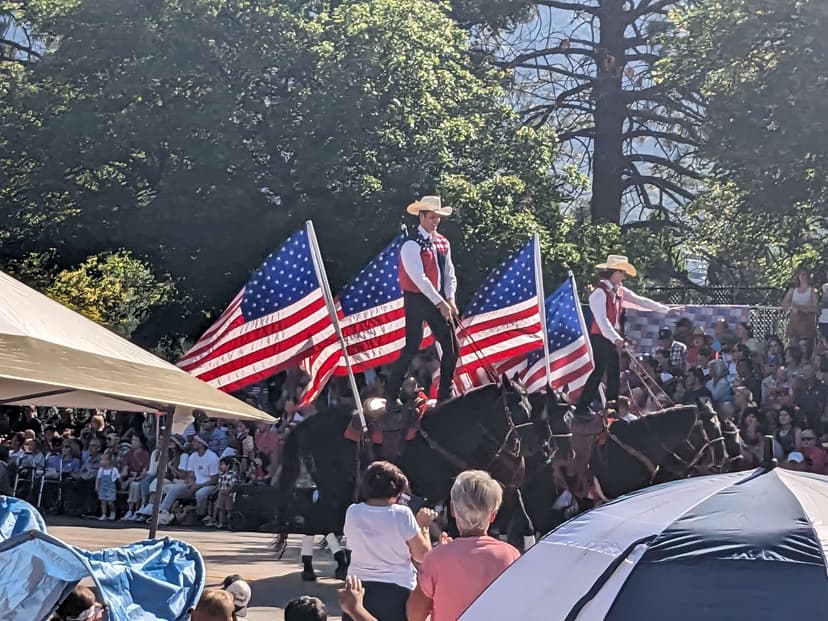 Howdy Lady Liberty
I'm on the way to South Dakota, but first, I stop in Provo for a lady liberty lovin' fourth of July Parade. He's standing. On two horses. At the same time!
---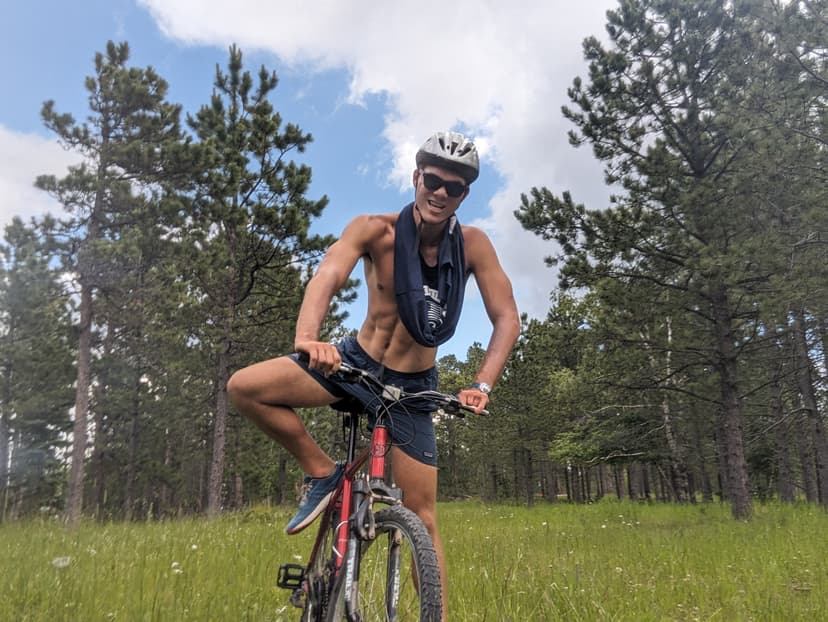 Hello South Dakota!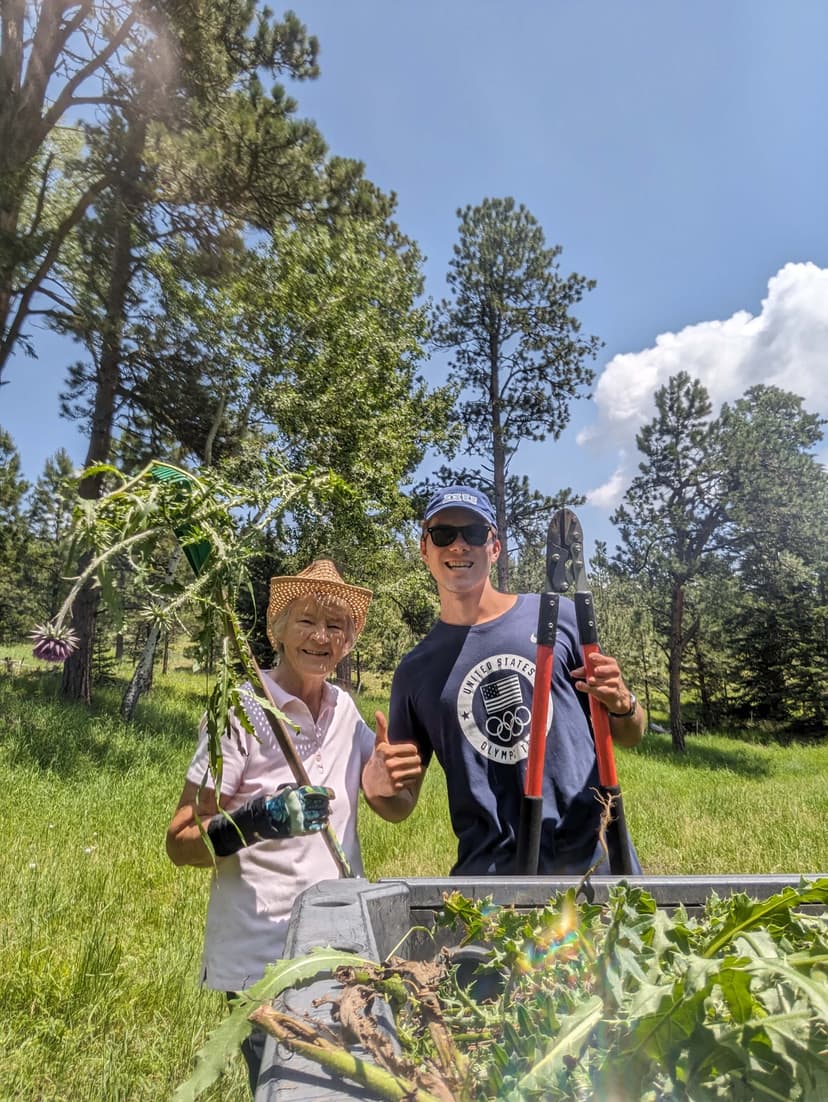 Chompin' With Aiti
Weeds are no match for wisdom and youth! Aiti and I are a daring, dynamic, and dashing duo.
---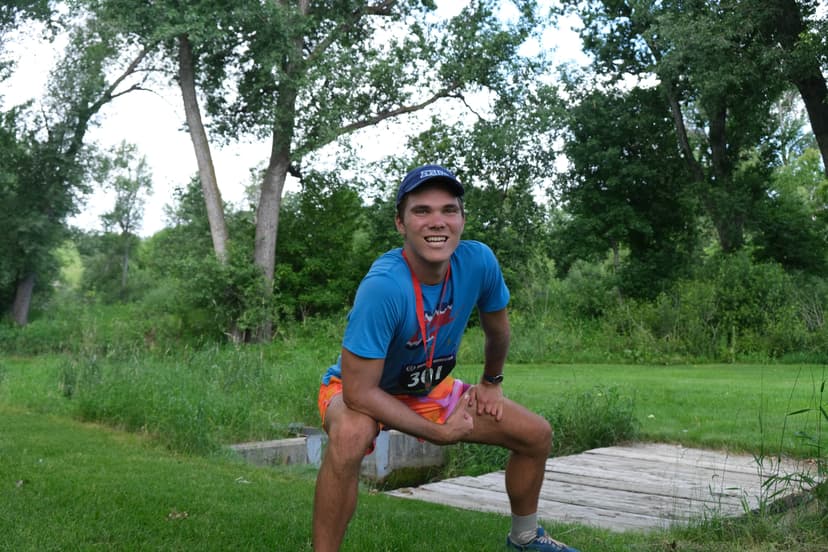 13.1 Miles
I run a half marathon down Spearfish canyon. I complete the race in 1:40:16, a personal best.
---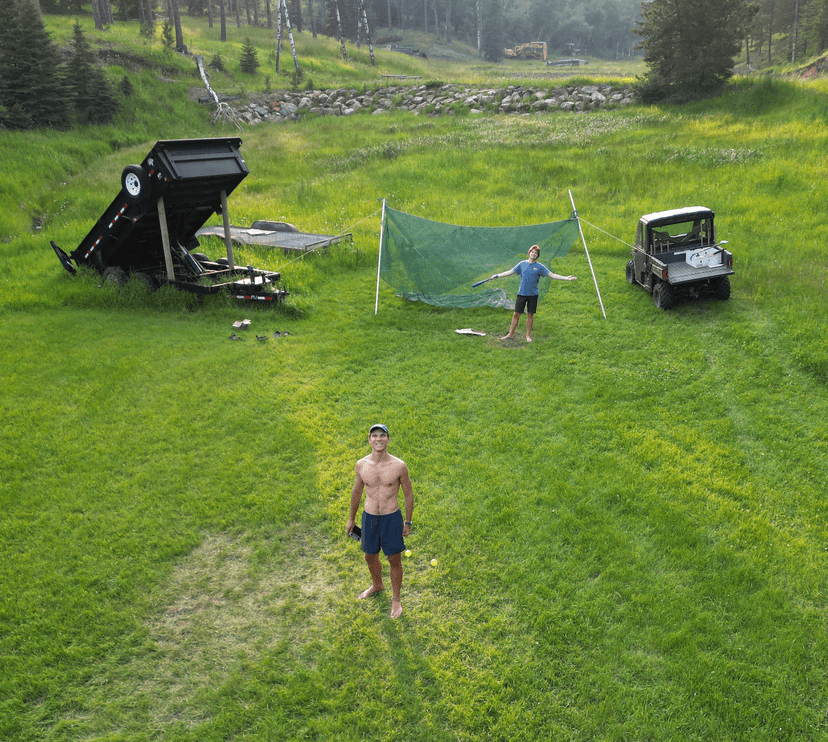 Pasture Ball
Whiffle ball with Grant and the deer. We rig a backstop with an ATV, rusty rhubarb, an old tarp, and some rope.
Yankee Stadium can't beat this.
---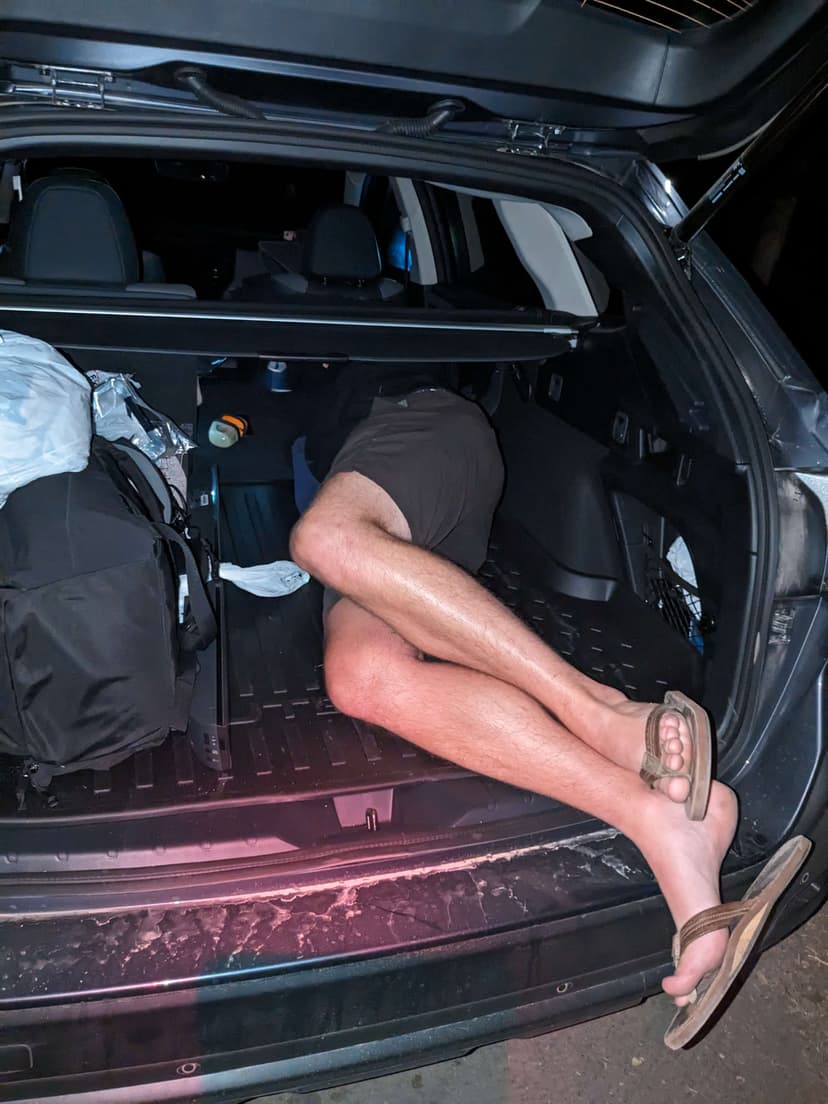 Goodnight
Grant settles in for the night after ten hours of driving.
---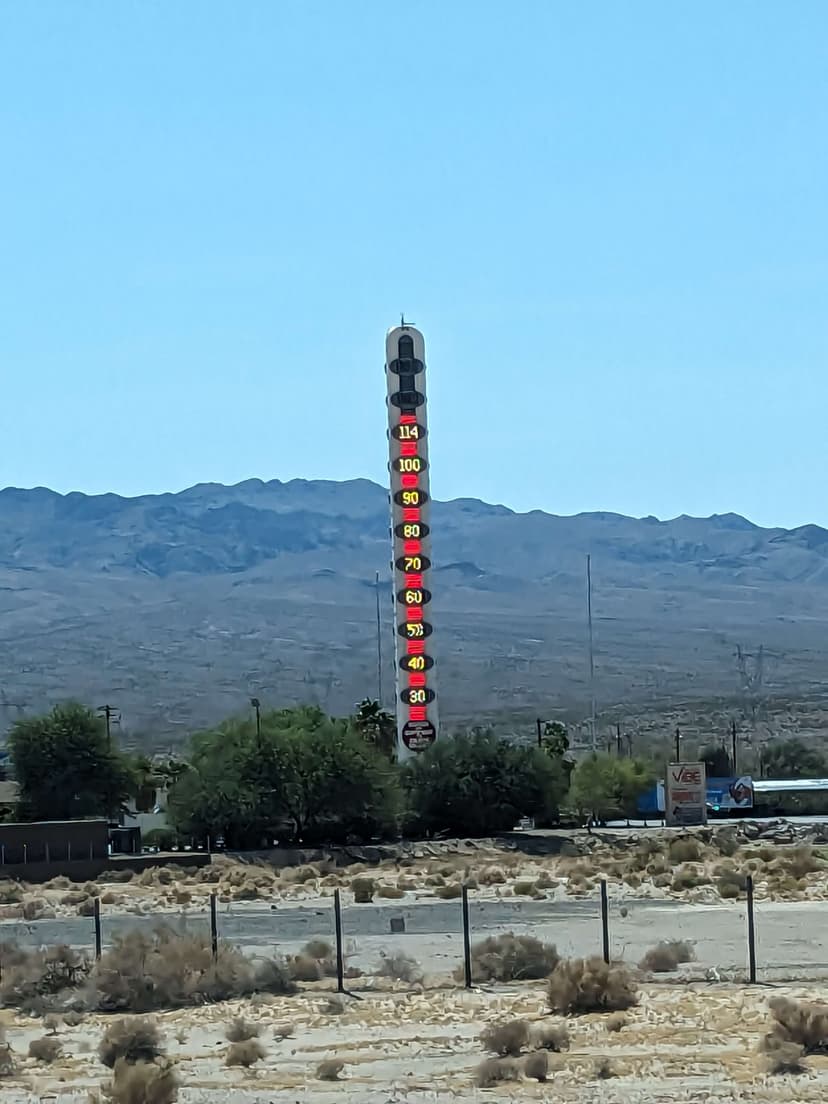 118 Degrees
---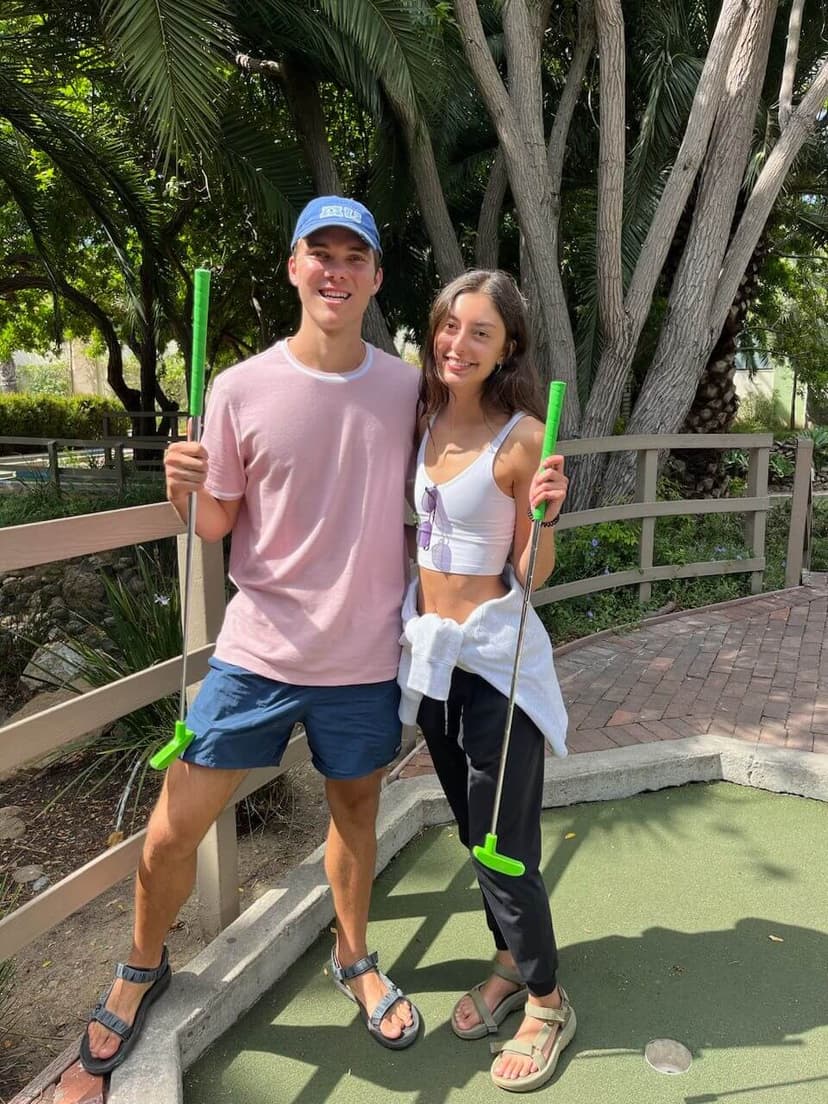 Saw the Hole Island
---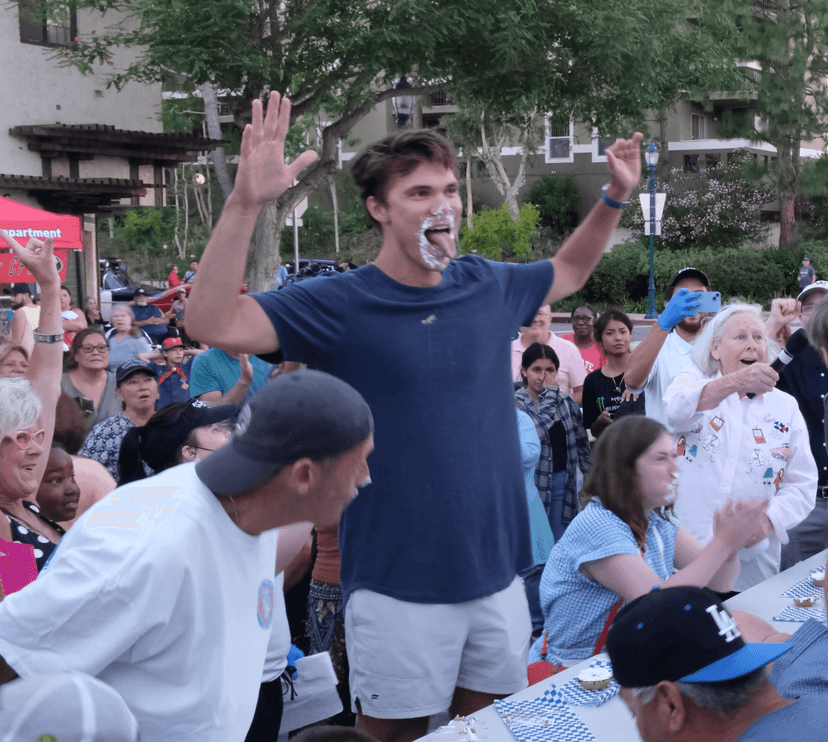 Pie Eating Champ
---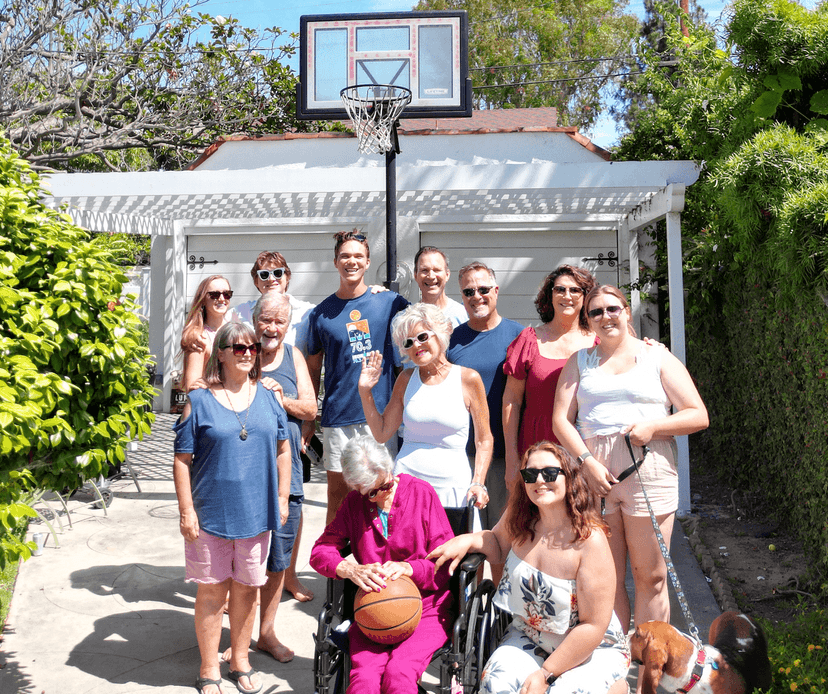 Grant's 24th Bday Partay
---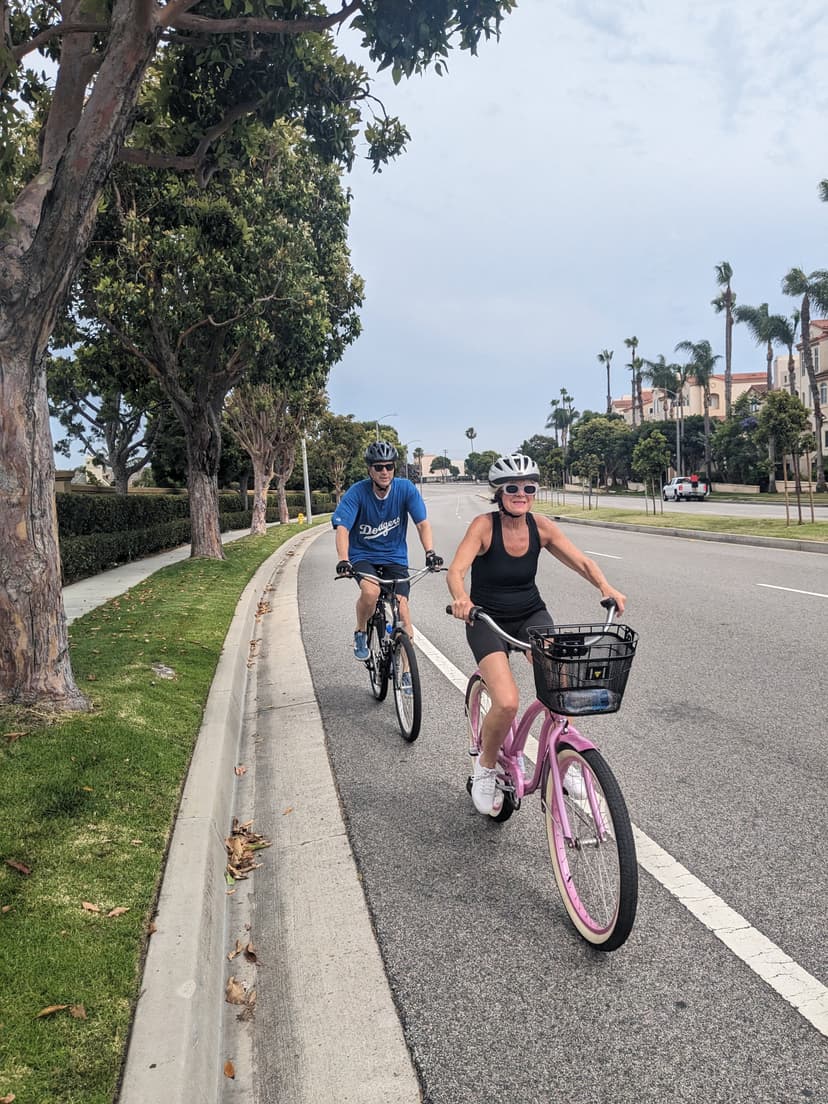 Biking con Padres
---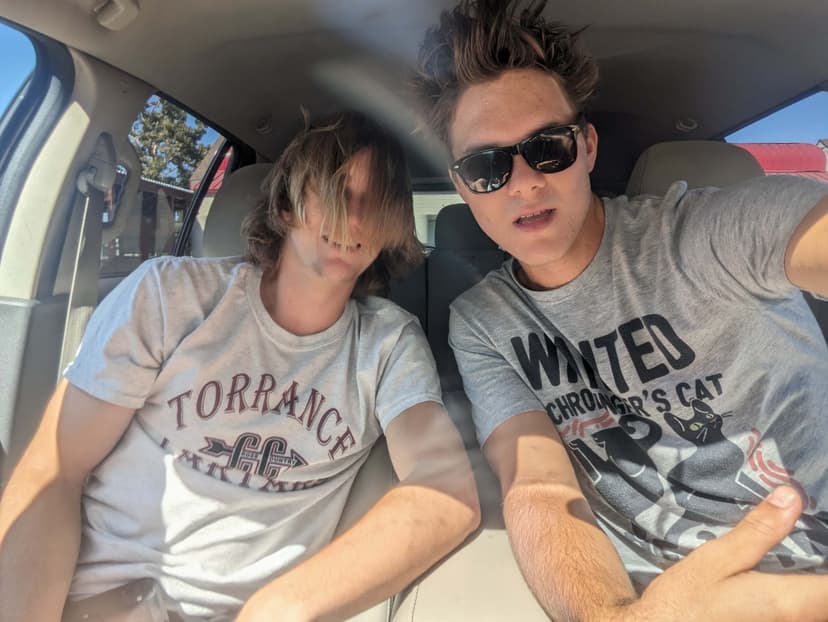 Haircut
My last haircut was in Belize. It shows. Somehow, we finagle the premium deal (for free): massage, wash, and everything.
---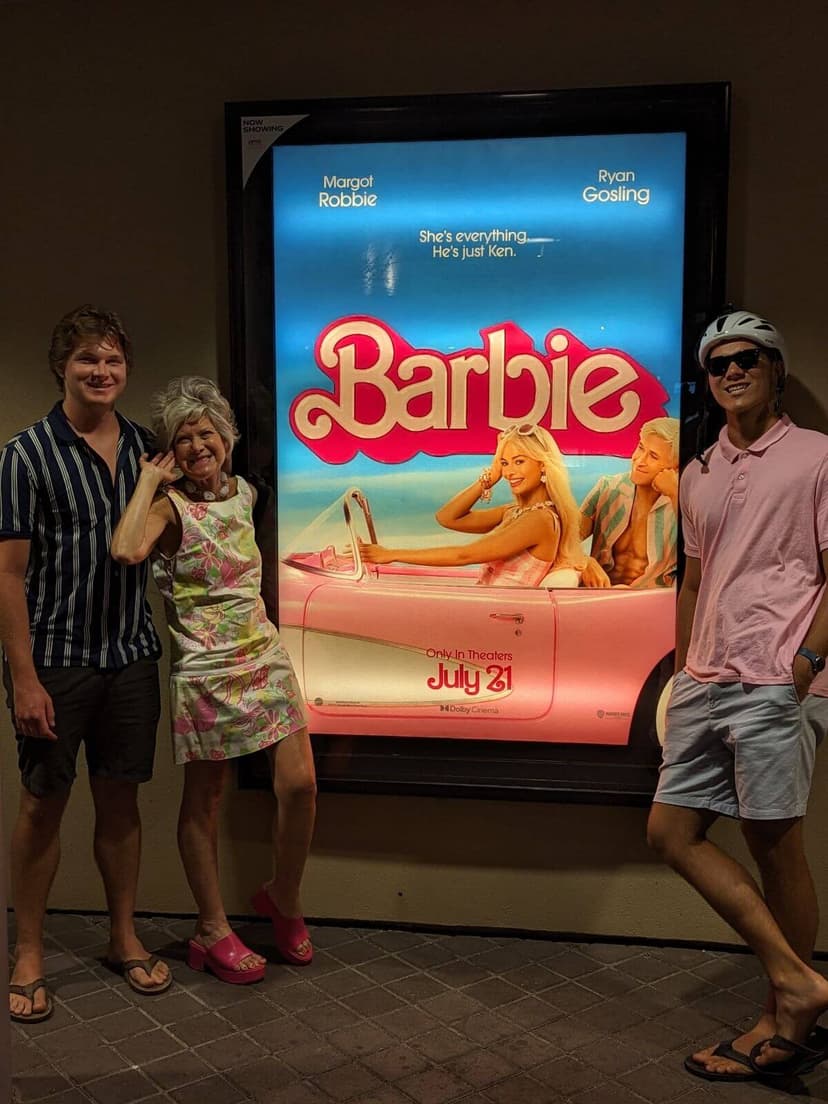 Hi Barbie
---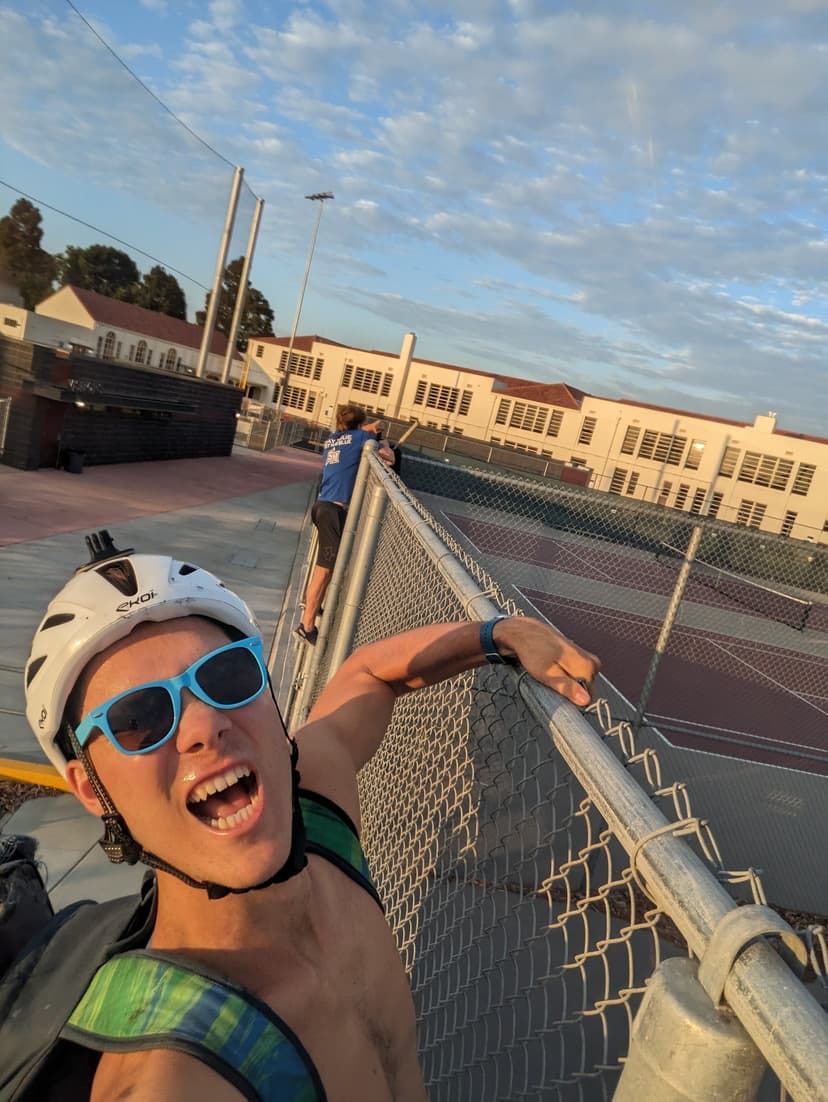 Going Places
---
We get lost below the cliffs and stumble across a slithering rattlesnake. Hot and dirty, we jump off sharp rocks into the refreshing Pacific. Ah, what a summer day.
---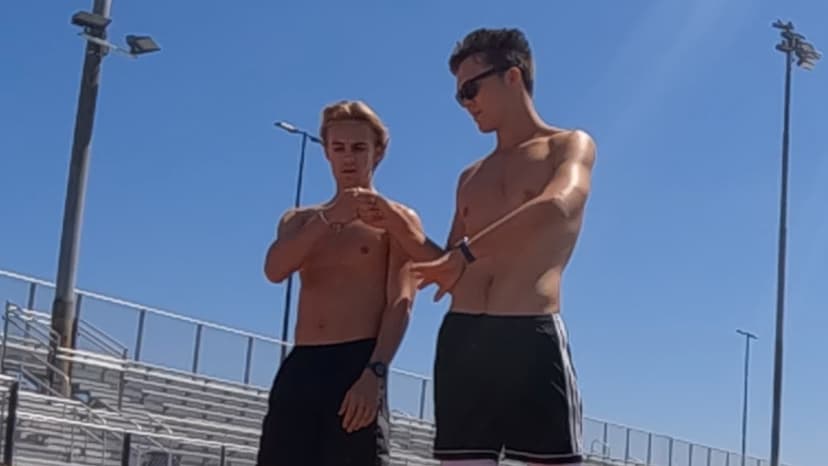 My Fastest Mile
Gil paces me around Zamp; I finish in 5:36, six seconds behind my goal, but faster than I've ever ran the mile.
---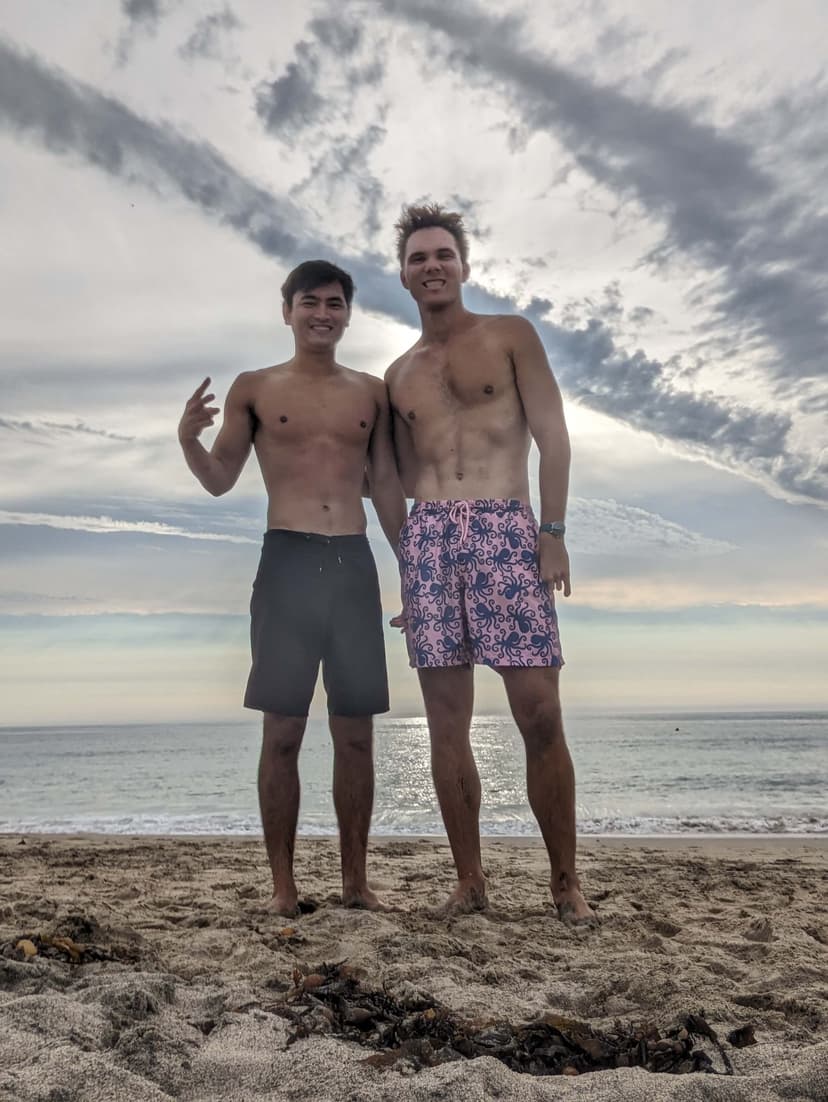 Calm Before the Storm
Jake and I swim to the buoy the night before Hurricane Hillary. The water is as calm as I've ever seen it. Like a lake.
---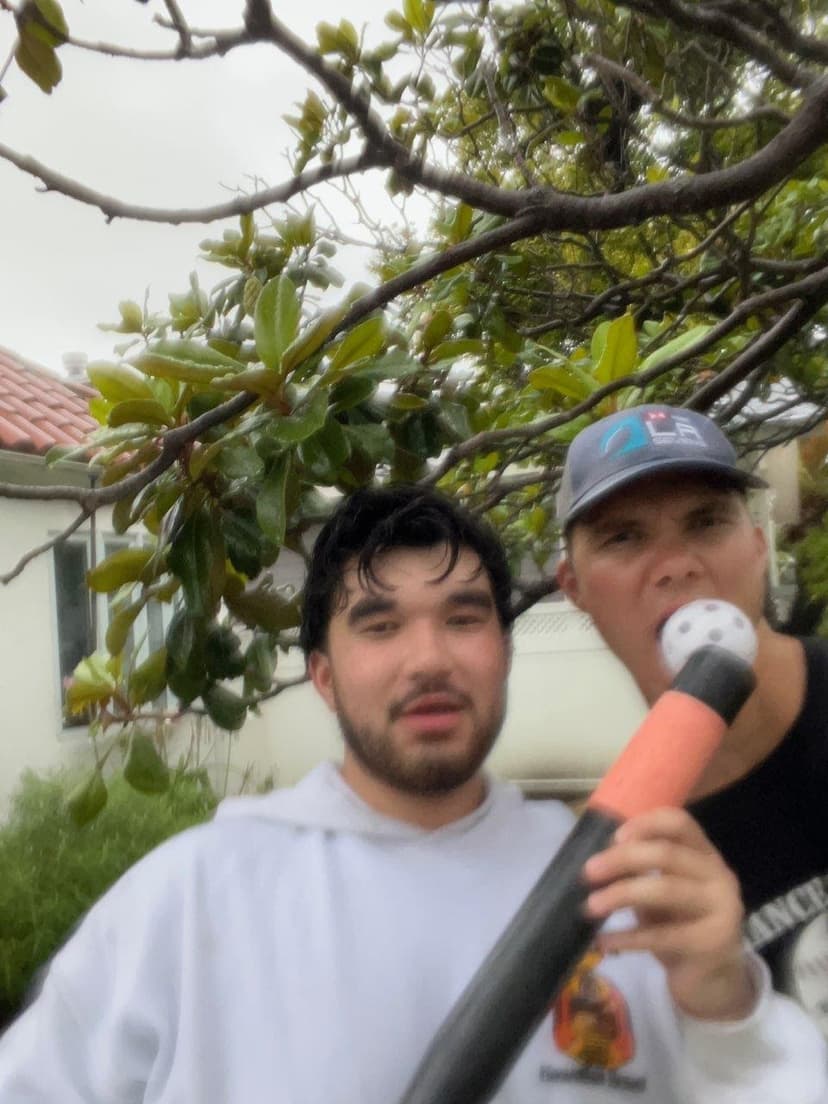 Hurricane Who
My last day in California. Hurricane Hillary is storming, but Evan and I play a ferocious game of whiffle ball anyways.
---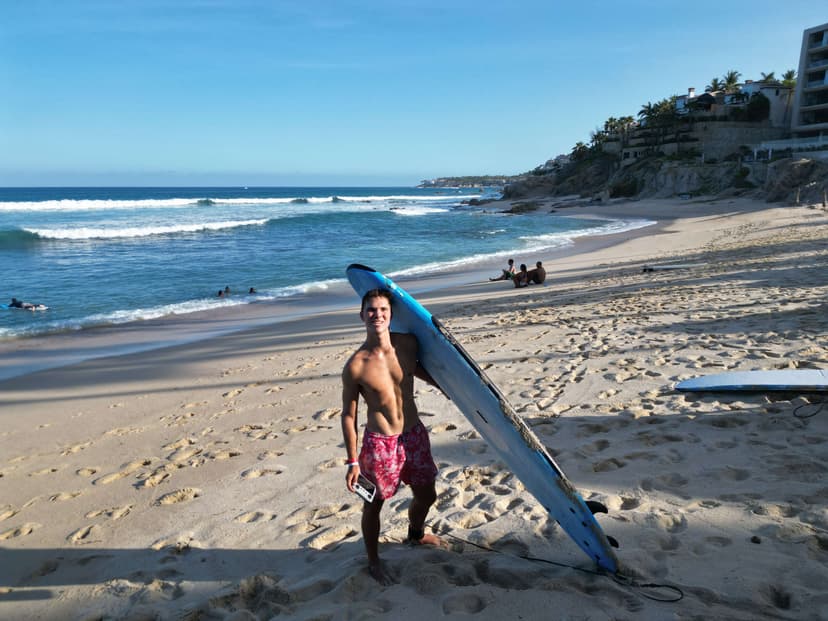 Breakers
Cabo, coding, and catching waves. I go on an all expenses paid trip down South for my wallet project. I win the grand prize!
---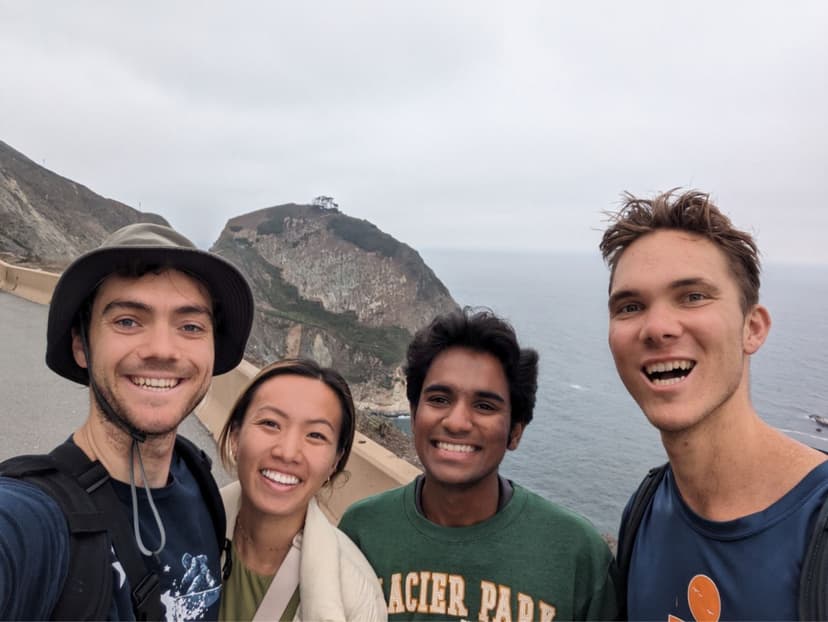 Friends Reunite
---
I have been working on an open-source wallet for the past year. Not with grand plans of making a billion bucks, but with grand plans of bringing something useful into existence. So on one spring day in 2022, Kryptik was born.
Just over a year later, we were invited to the Berkeley demo day: the culmination of a months long program.
I was coding until the very end and scrambled into my dress clothes t-minus-two minutes away from walking on stage.
---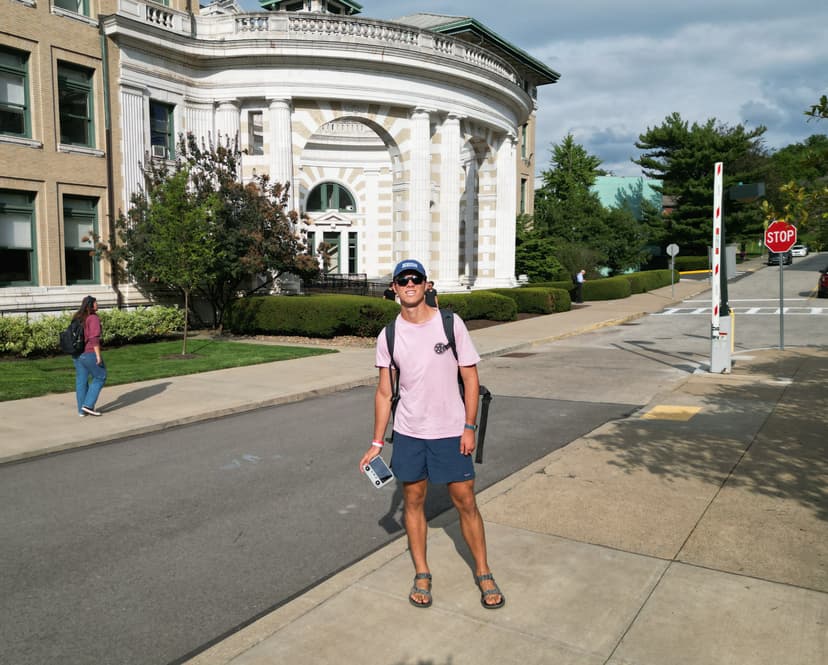 First Day of School
I take a red eye from San Fransisco and land just in time for my philosophy class. I'm back at Carnegie Mellon for what may be my last first day of school.
---
Thank you to all the people and places who helped me feel the color of summer!
A new season begins (: